What Clients Say About Ron Esplin Artworks
Many clients over the years have given feedback on Ron Esplin artworks, here is a selection of them.
Gajanan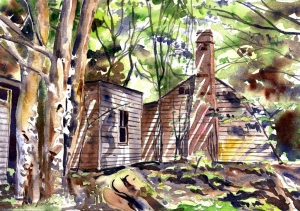 Dear Ron, you remind me of my uncle he too painted like you.
I simply love water colors and your painting is a refreshing welcome. I had almost forgotten what a water color looks like till I saw your painting. Beautiful color balance good contrast unbelievable depth of field. A perfect tutorial on water color painting.

Regards,
Gajanan
Shona Innes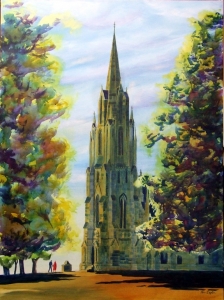 I liked it yesterday and after viewing it many times I'm in love with it.
I am very excited and can't wait to see it hanging up.

Thanking you
Shona

Jean Greenwood, United Kingdom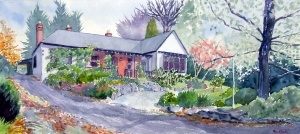 Comment from the website Paintingsilove.com

"How lucky is that lady to have an artist of your calibre do this beautiful painting for her. She will always be able to look at it and see it in all it's glory. It is really a lovely painting."




Don Crum of Harvey World Travel.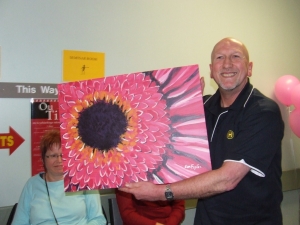 Don Crum winner of the Gerbera painting auction:
"Ron's painting is now hanging in pride of place, right behind my desk."
Gwen Chaloner The Bank Art Gallery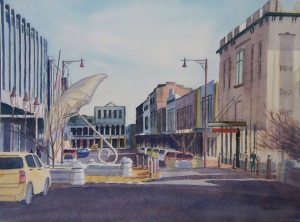 Hi Ron,
Many thanks for letting us display your fine watercolours, and once again, congratulations on the sale.
Regards
Gwen Chaloner
The Bank Art Gallery

Warwick Grimmer - Dunedin Auctioneer, Art Lover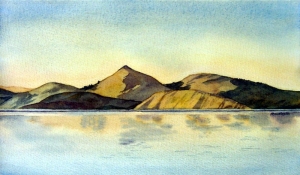 ... that is amazing. Brilliant artist interpretation ..... well done Ron Esplin ... one of N.Z's greatest artists.